Costs of Shredding Your Documents Internally in Sacramento
It's critical to find a way to make sure your documents are shredded properly. Document shredding is usually handled by one employee and a $40 shredder from the local Sacramento electronics store- but within a few months, it evolves into a bit larger task.
To pick up the extra volume you have to shred, you could invest in a higher-quality shredder-but how many shredders do you have to replace before you start considering other methods to take care of this mundane task?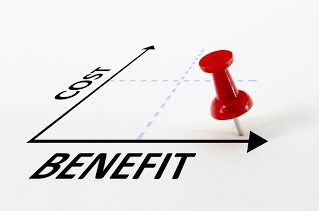 Steps need to be taken to ensure that critical documents aren't thrown away and "discovered" by your competitors or identity thieves. You need to protect your Sacramento company in every way possible. Are you sure that having an employee shred your documents is the most secure and cost-effective way you can do it?
Several things factor into the costs you incur when you shred your documents in-house instead of using a mobile shredding or offsite shredding service in Northern California. Here are some of the things you should consider before you start having employees tackle a large shredding project with a store-bought shredder. Have you considered all the benefits and risks?
Document Security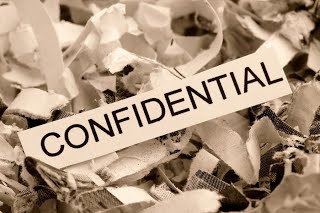 The most important reason to think about hiring an onsite shredding service is the security of your documents. There are Federal and state laws that require businesses to protect confidential and personal information- you also need to protect documents from unauthorized access and disclosure.
Employees that have the authority to choose which shred documents are confidential and contain personal information run the risk of causing a data breach and hefty fines. Not having secure shredding processes creates breaches- and even if they are shredded (but not properly disposed of) there is very sophisticated software for recovering shredded documents!
Even if you have a shredding plan in place, you also need to consider who's shredding your documents. Any non-authorized employee shredding documents might be creating a huge problem.
That employee has the time and ability to read, copy, or steal any documents they choose- which also increases the risk of your proprietary documents and information falling into the hands of your competitors or identity thieves.
Time/Distractions
Time is money- and it takes time to shred paper. You create hours upon hours of wasted hours that are lost to shredding documents instead of tackling regular office duties. This includes lost productivity and the inconvenience and distractions that shredding paper onsite causes. The sound of a shredding machine isn't something that's easy to tune out.
Limitations
Store-bought shredders are limited. They jam and overheat if you use them for a long period of time, you might be able to shred 2-3 pieces at a time, but if you have 3000 documents to shred, we know it will take a long time to get the job done. The result is a bunch of files that STILL that need to be shredded, and more hours of otherwise productive work wasted.
So What Other Choice Do You Have? Mobile Shredding and Offsite Shredding!
Now that you understand some of the costs and risks of shredding documents internally, here are two options that you can use save money, and optimize your employee's time:
Mobile Shredding: Mobile shredding is helpful If you would like to witness your documents being shredded. High-capacity shredders mounted in our mobile shredding trucks come to your Northern California office or facility throughout the Sacramento area and shred all your files while you watch.
Offsite Shredding: If you have a large number of files to shred, offsite shredding is the way to go. A Sacramento shredding company you choose will send a truck to your location to collect your documents that are placed in locked bins to be shredded at their secure location.
At this point, your documents are co-mingled with hundreds of other companies regardless of which method you choose, making retrieval and re-assembling of your documents very difficult.
Mobile shredding and offsite shredding will give you a secure, reliable way to dispose of your documents and minimizes the chance that your company will be a victim of corporate espionage, identity theft, or fraud. No matter which service you choose, you're going to have a secure, easy-to-manage way to shred your documents no matter where you are in California.
Get Free Quotes on Shredding Services in Sacramento
Document shredding is an essential part of any secure business practice, but there is no need to pay to rent an industrial shredder and still have to do all the work yourself. At Sacramento Shredding Services, we specialize in making your shredding process streamlined and cost-effective. With a wide range of convenient shredding services to choose from, we're confident we can help you shred anything. To get started on your next shredding project, just give us a call at (916) 520-6450, or simply fill out the form to your left to request free quotes on alternative shredding services today!